SpectraTop: Pour-in-Place EPDM Rubber Surfacing
---
SpectraTop recreational surfacing is comprised of the half-inch "top layer only" found on our SpectraPour and other 2-layer poured systems. SpectraTop is ideal for athletic use, workout and fitness areas, walking tracks, bicycle tracks, field events, small jogging tracks, pathways, trails, and other applications that do not require a cushion layer. Because of the quality of materials we use, and the ease of installation, SpectraTop has a long expected life and industry-leading warranty.
SpectraTop is a system of poured EPDM shredded rubber granules designed for heavy outdoor use. SpectraTop is mixed on-site, making it possible to permanently incorporate a wide variety of designs, shapes, and even brand logos. This recreational surface is ideal for anyone looking to create a beautiful aesthetic at a lower cost. SpectraTop may be used to provide ADA access to existing playgrounds. It may also be used to re-top existing poured-in-place play systems requiring a new top layer.
NOTE: As SpectraTop does not have a cushion layer, it cannot be used directly as a fall protection system. In these areas, refer to one of our SpectraPour systems, which have shock-absorbing layers designed for impact attenuation.
---
---
Half-inch-thick wearing surface of rubber granules – mixed, poured & troweled on-site
Available in 22 colors - mix your own color blend here
Create custom shapes and designs
May be installed over concrete, asphalt, or as a new top layer over existing poured-in-place surface
Typically used outdoors
Conforms to ASTM E303 for Skid Resistance and ASTM D2047 for Coefficient of Friction
Available for LEED® credits and our Ecore™ TRUcircularity™ Program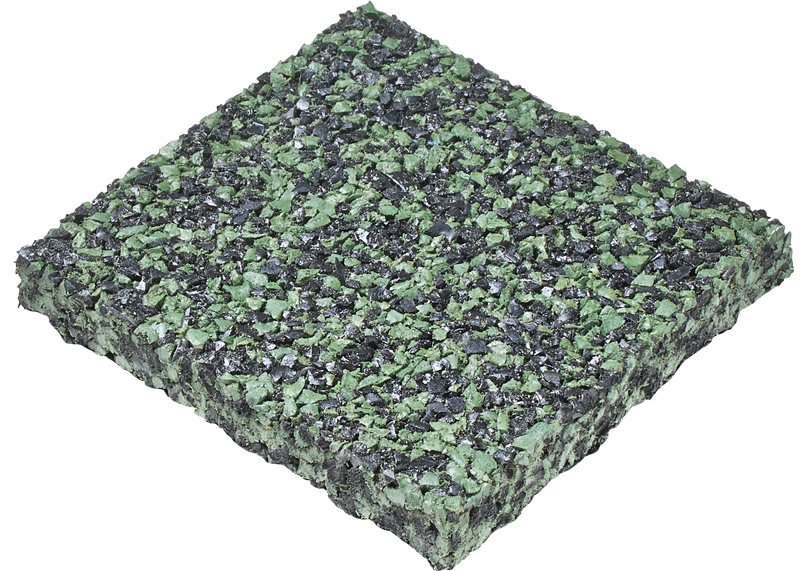 ---
Warning: Like so many surfaces – including asphalt, sand, metal and plastic, all of which can be found on playground environments – rubber surfaces will get hot when exposed to direct sunlight. SpectraTurf strongly recommends that children wear shoes when playing or walking on any rubber surface, regardless of the manufacturer or specific type of surface.