SpectraTurf PlayGrass: Synthetic Playground Turf
Safety Playground Surfacing
---
SpectraTurf PlayGrass safety playground surfacing complements a park setting or green environment nicely. Our synthetic turf resists wearing down or tearing from heavy foot traffic, which means your playground looks its best for longer.
SpectraTurf PlayGrass is ADA compliant with no dish-out areas around the swings or slides. Wheelchairs can navigate this synthetic playground grass easily, making it ideal for providing ADA access to existing playgrounds. SpectraTurf Playgrass can retrofit existing play areas or fill entire new playgrounds with quality synthetic turf surfacing that stays in place during use.
The synthetic turf is a polyethylene fiber tufted into a backing with perforations. The system is available with and without infill (clean and processed rubber from 100% post-consumer recycled SBR: Styrene Butadiene Rubber). Water flows freely through the system, making your playground ready to use even after a heavy rainfall.
---
SpectraTurf PlayGrass System Data
---
2-layer system

Poured base layer of shock-absorbing rubber material
Artificial turf (partially or fully adhered) rolled over base

Green turf (other colors available)
12' or 15' wide by custom length turf roll
Optional infill
Porous system may be installed over Type 2 road base, concrete, or asphalt surfaces
Typically used outdoors
Conforms to ADA requirements
Available for LEED® credits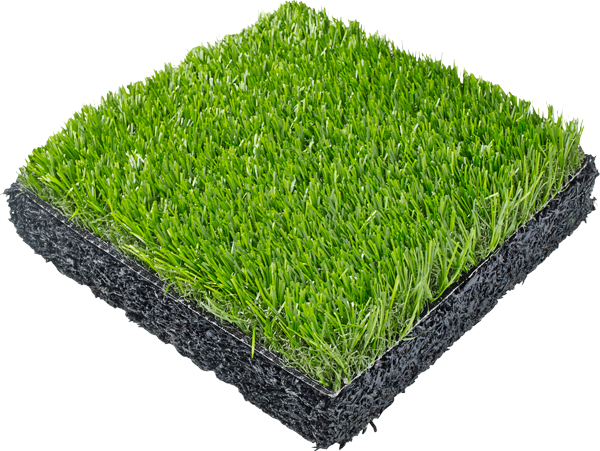 ---
Warning: Like so many surfaces – including asphalt, sand, metal and plastic, all of which can be found on playground environments – rubber surfaces will get hot when exposed to direct sunlight. SpectraTurf strongly recommends that children wear shoes when playing or walking on any rubber surface, regardless of the manufacturer or specific type of surface.