Families in the Long Beach, CA, area can now enjoy an inclusive playground experience in Lincoln Park. Part of the large-scale revitalization happening at the Long Beach Civic Center, the City wanted a play experience that was aesthetically beautiful, fun, inclusive, and accessible.
Location: Santa Ontario, CA
Surface System Used: SpectraPour
Completion: September, 2022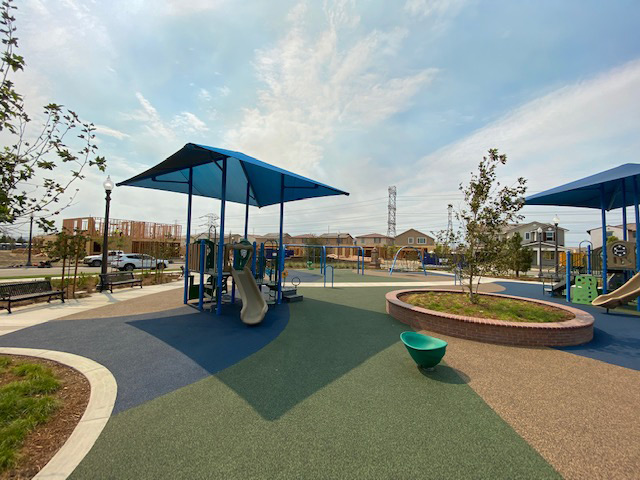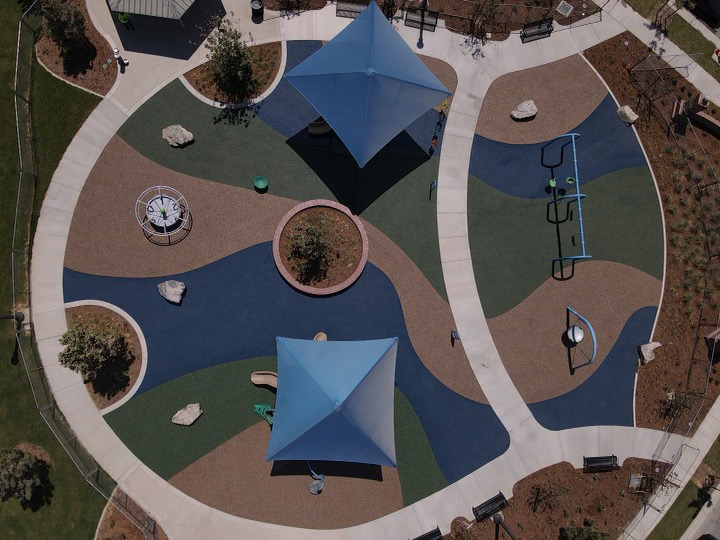 ---
---
Overview
The recently opened East Park is a great addition to the 228-home Parklane Community, serving not only families within the HOA, but also the general public as the community is included in the larger Ontario, CA, master plan.
Meeting all ADA requirements and providing equipment and amenities that serve a wide age group and varying ability levels, this project tied together important elements of the Parklane Community, including home design, plant choices, open space-to-lot ratios, boulders, and surfacing, to provide residents with an inclusive play and activity space that successfully blends with the community theme.
Unique Project Features
SpectraTurf was involved in the project from concept through final installation. The design and layout were specifically configured to maximize the space within the community in a unique and interesting way. SpectraPour, SpectraTurf's flagship poured-in-place system, was selected for this project for its UV stable aliphatic binder, which has proven durability in both installation and color retention. The 50/50 black-to-color mix chosen for the project will also help with long-term wear and tear, given the extreme conditions of heat, cold, and wind experienced in the Ontario environment.
SpectraTurf was proud to participate in this exciting project, which was a joint effort with Lennar Homes, Recreation Brands, and Architerra Design Group.
---
You can count on the experts at SpectraTurf to make your dream playground a reality. No matter the level of detail in your design, we can make it happen! Contact us to get the conversation started.