When choosing the perfect surface for your new playground, it's important to research the various options and speak with experts in the industry. Your playground likely has some unique needs and requirements and a playground surfacing expert can help you determine which surfacing type is best for the specific site and playground visitors. In some cases, one surface type may not fit all of your needs or the different types of play you desire for your project. In that case, you may want to consider incorporating a few different surface materials into your project. Whether you're searching for a playground surface for a school, park, hospitality center, community center, or early childcare center, choosing the right surfacing depends on many variables, such as:
Initial Cost & Installation Cost
Ongoing Maintenance
Long-term Durability
Safety
ADA Compliance
Visual Appearance
When choosing the right surface(s) for your project, it's important to keep these variables in mind as well as weighing the advantages and disadvantages of the different products offered in the industry. Below, we highlight a few of the most popular surfacing products and some of the advantages and disadvantages to help determine what might be the best option for your upcoming project.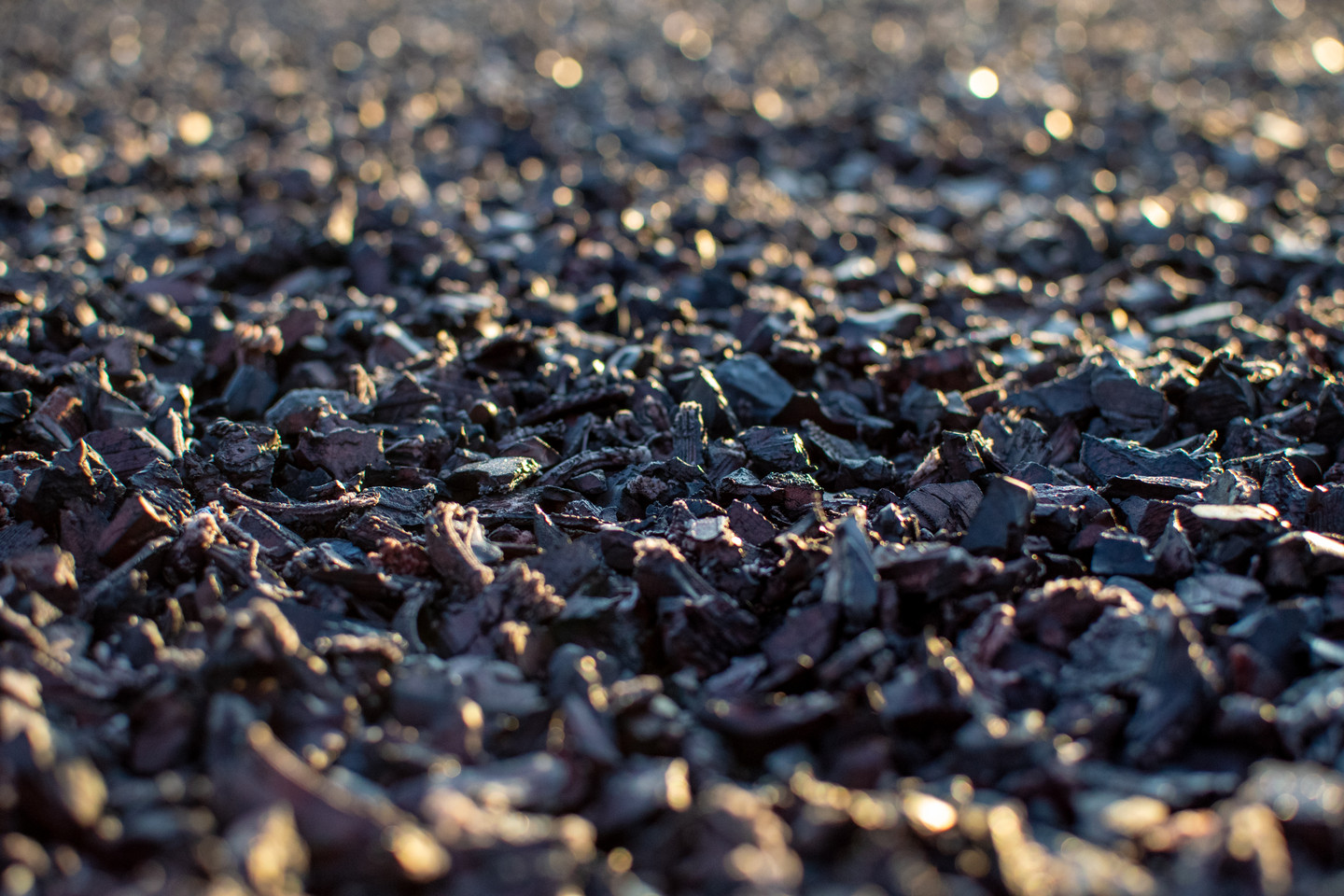 There are a variety of options when it comes to loose-fill materials for a playground, from loose rubber mulch and wood chips, to sand and gravel. These materials are typically less expensive up-front since they are easy to install, however, they require more frequent maintenance to maintain their look and to stay within ADA safety guidelines. The materials have the ability to shift on impact, helping to protect against injury. Loose materials, however, can be very challenging to navigate for people in wheelchairs or who have other mobility challenges. Visually, loose materials can be more limiting.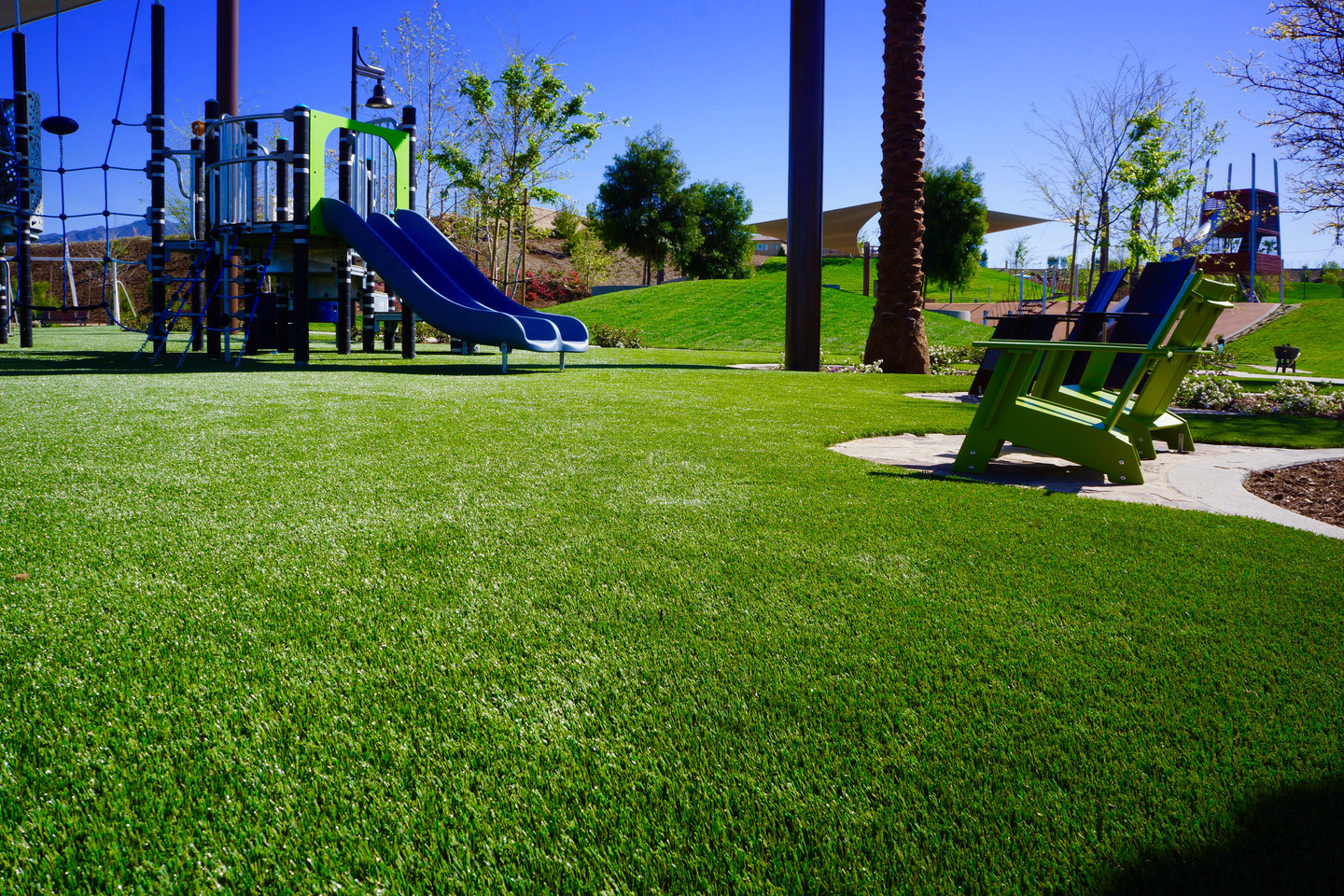 Many people prefer the look and feel of natural grass. However, depending on the location of your new playground, you might not have a dedicated person to oversee the required maintenance. A playground with natural grass requires constant upkeep, and will also wear down over time from foot traffic. But a playground that uses synthetic turf doesn't require mowing and allows water to flow freely through the system, making your playground ready to use even after a heavy rainfall. Synthetic turf can also be easier to navigate than natural grass in a wheelchair, due to an even base layer. Depending on the manufacturer, synthetic grass may or may not come in a variety of colors.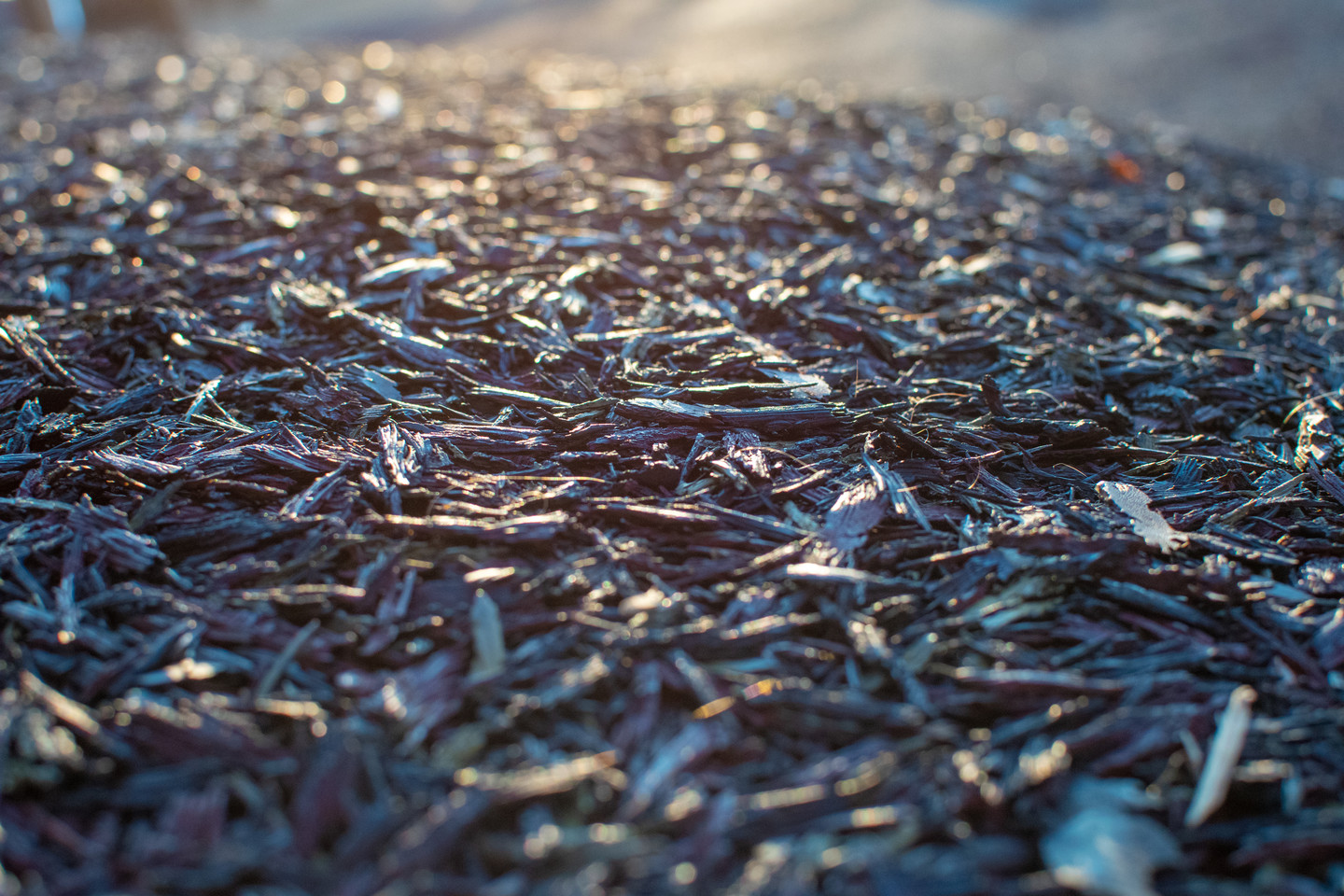 Bonded Rubber & Rubber Tiles
Bonded rubber and rubber tiles offer an excellent option for those looking for a seamless look without much maintenance. For example, a bonded rubber mulch provides the natural look for a walkway without the maintenance of wood mulch. Since the material is bonded, it does not move during use, which means the materials do not need to be raked back into place. It also provides the shock-absorption of rubber which makes any outdoor play area safer and more comfortable.
Learn about SpectraTurf's Bonded Rubber Mulch.
Learn about SpectraTurf's SpectraBound Tile.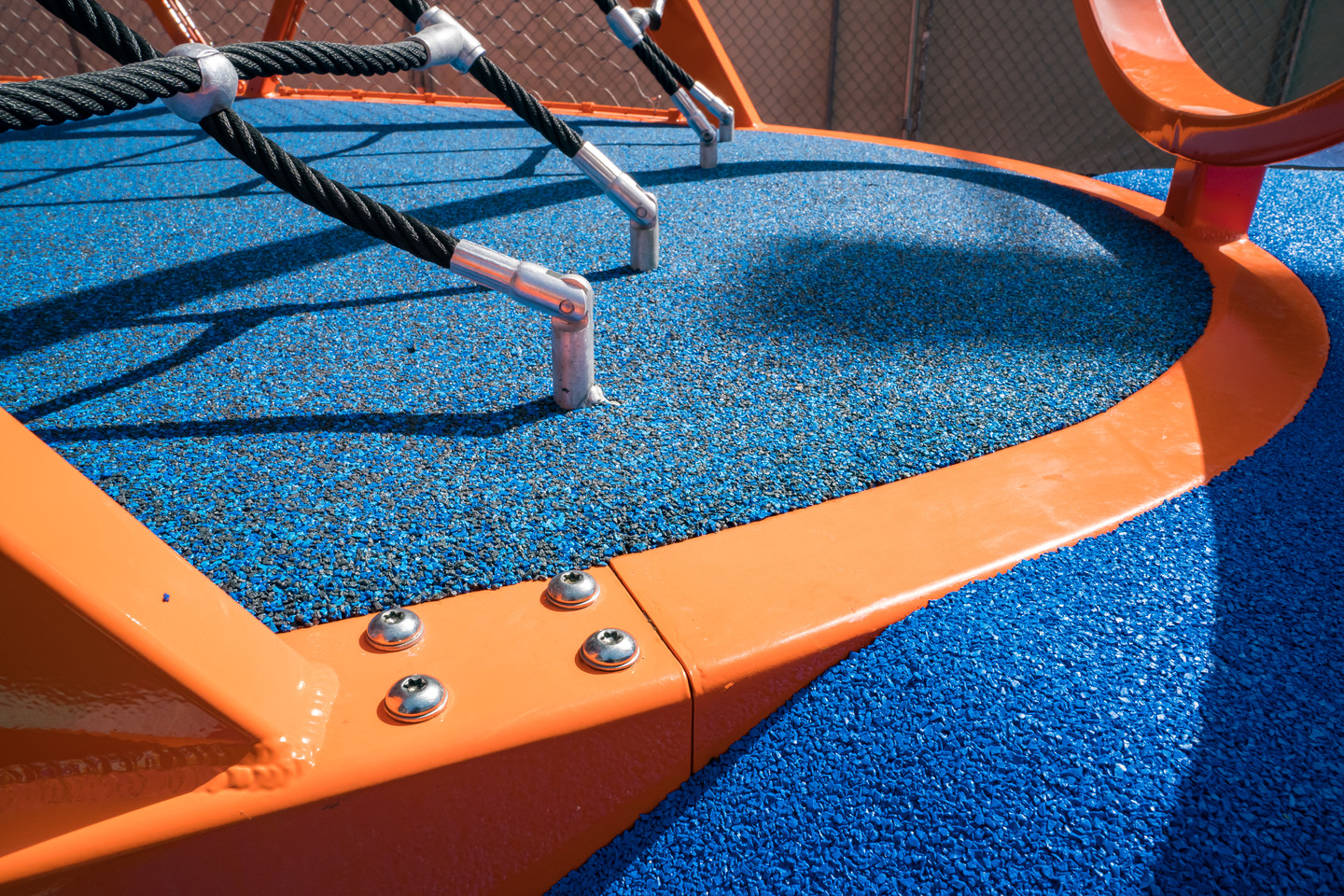 Poured-in-place surfacing has become one of the most popular surfacing types in the industry. Its shock-absorbing quality makes it one of the safest options for falls, as well as providing comfort for any walking or standing application. Since the product stays in place during use and has a smooth finish, it is ideal for ADA-accessible playgrounds. The porous systems are highly weather resistant, resist wearing down or tearing from heavy foot traffic, and will keep its beautiful look for many years. The product typically comes in a wide range of colors and allows for custom designs to add visual impact to any play area. Since this product requires a more extensive installation than some of the other products, it does have a higher cost up-front. However, the product requires very little maintenance which will decrease the amount of money spent over time.
Learn about SpectraTurf's SpectraPour.
Learn about SpectraTurf's SpectraPour Supreme.
Learn about SpectraTurf's SpectraPour CA.
Learn about SpectraTurf's SpectraTop.
At SpectraTurf, we have the experienced sales staff to help you choose the right product for your project. We also have the creative and highly-skilled contractors and installers that can bring your vision to life, no matter the scale. Contact us to get the conversation started and learn how we can help make your dream project a reality.