Families in the Long Beach, CA, area can now enjoy an inclusive playground experience in Lincoln Park. Part of the large-scale revitalization happening at the Long Beach Civic Center, the City wanted a play experience that was aesthetically beautiful, fun, inclusive, and accessible.
Location: Santa Monica, CA
Surface System Used: SpectraPour
Completion: June 30, 2022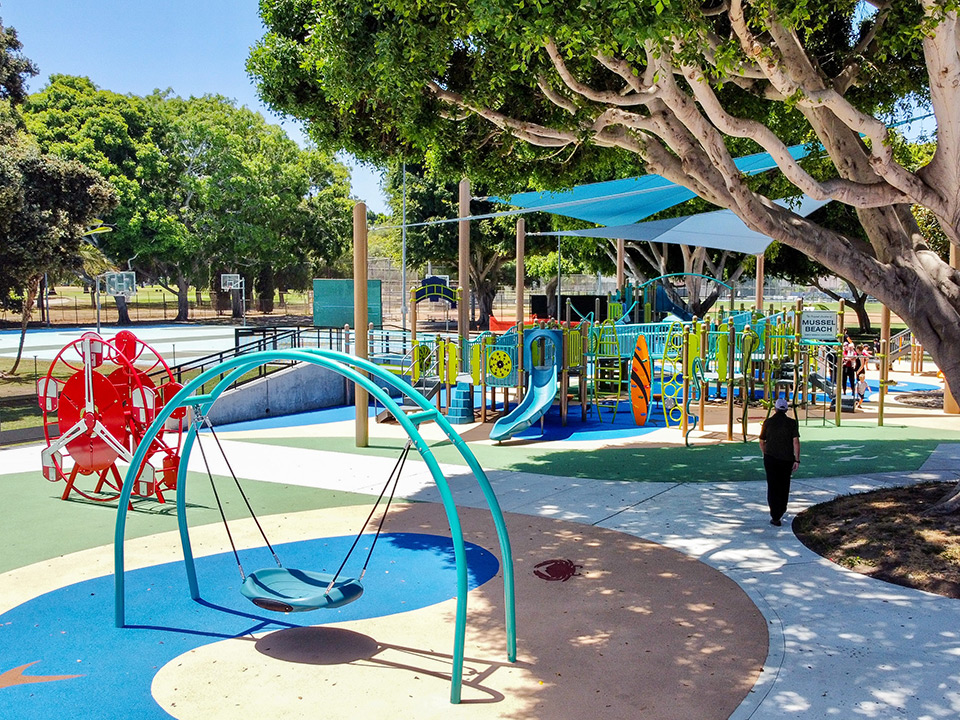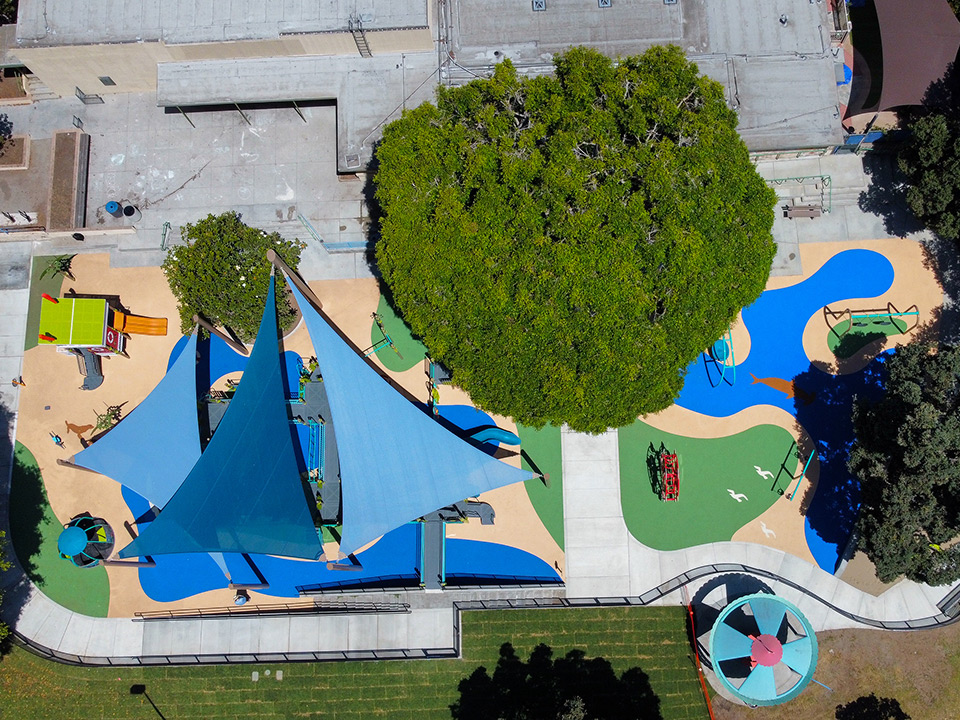 ---
---
Overview
Residents of Santa Monica had something extra to celebrate this 4th of July – the opening of its new, fully inclusive playground at Marine Park! SpectraTurf worked with long-time partner RecWest Outdoor Products, providing its flagship safety playground surfacing product, SpectraPour. Used on thousands of projects throughout the country, SpectraPour's pour-in-place installation and wide variety of colors was ideal for creating the intricate and visually pleasing design RecWest wanted for one of Santa Monica's busiest community parks.
Bringing children and families together from throughout the community, this new play space encourages inclusiveness, social development, movement, and lots of fun!
Unique Project Features
This fully inclusive playground features a custom lifeguard tower play structure, a fully wheelchair-accessible marine-themed play structure, a "we-go-round" wheelchair accessible spinner, and a custom Ferris wheel climber (in homage of the one on the Santa Monica Pier!).
RecWest was thrilled with the seamless installation of the SpectraTurf surfacing, which was done in phases, as they worked around the playground installation crews. A difficult job which turned out perfectly!
Photo Credit: Anna Alverio
---
You can count on the experts at SpectraTurf to make your dream playground a reality. No matter the level of detail in your design, we can make it happen! Contact us to get the conversation started.